$2 PPSR Check
Purchasing a used car can be a fun and exciting experience. However, it's crucial to take precautionary steps to ensure you're making a wise purchase. One of the most important actions to take is conducting a $2 Government PPSR Check and Search. Here's why: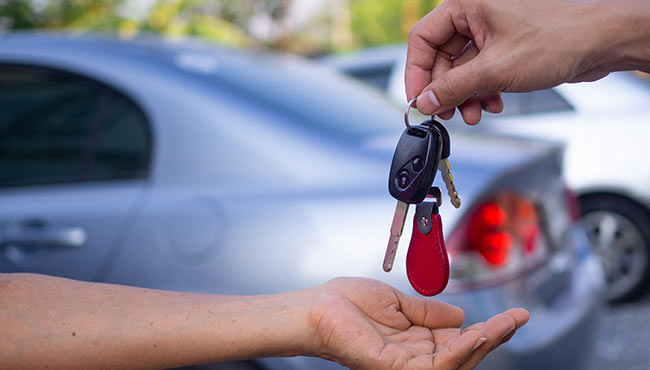 1. Why get a PPSR check?
Financial Safety: With the PPSR Check, potential buyers can uncover any outstanding loans or encumbrances on a vehicle. This provides a clear picture of the vehicle's financial history, ensuring you don't inherit unwanted debts.
Previous Incidents: The check will also reveal if the vehicle has been previously written off or reported as stolen. Such insights can save you from potential legal complications.
Peace of Mind: Ensuring that your chosen vehicle doesn't come with baggage is essential. A thorough PPSR check gives buyers peace of mind, knowing they've made a secure investment.
2. What's in your PPSR check report?
Your PPSR report has loads of essential information:
Finance Owing: Details about secured parties, encumbrance history, and contact information.
Stolen Status Records: Insights into whether the vehicle was ever stolen, complete with details like theft by plate number.
Official PPSR Certificate: A certificate generated by the Australian Government, validating the vehicle's history.
Safety Measures: Checks for water damage, airbag recalls, and other safety recalls.
Registration and Vehicle Details: Comprehensive details about the vehicle, from its VIN to its make and model.
Australia-Wide Results: Whether it's Western Australia or Tasmania, get results from every territory.
Finance Owing:
Secured party organisation name
Contact name, details and address
Encumbrance history records
Secured parties details
Contact information
Stolen Status Records:
Stolen VIN details
Jurisdiction reference number by state
Stolen report date
Theft by plate number
Engine theft info
Water damage check:
Is the vehicle you want to purchase marked as water-damaged?
Takata Airbag and Other Safety Recalls:
Takata Recall Status
Factory Recalls
Rego Check Details:
Plate number
Registration state
Registration expiry date
Vehicle Details:
VIN
Engine number and type
Vehicle make and model
Vehicle body type
Vehicle colour
Compliance plate details
Year of manufacture
PPSR checks Australia-Wide:
PPSR Check Western Australia (WA)
PPSR Check Queensland (QLD)
PPSR Check New South Wales (NSW)
PPSR Check Victoria (VIC)
PPSR Check South Australia (SA)
PPSR Check Tasmania (TAS)
PPSR Check Northern Territory (NT)
PPSR Check Capital Territory (ACT)
3. Why do I need a PPSR check?
Avoid Debt Issues: Recent statistics reveal that around 14% of Australians, or 3.6 million people, have an active car loan. Without a PPSR check, you risk unknowingly taking on someone else's car debt, an unwanted financial surprise.
4. How to do a PPSR check?
It's simple:
Start the Process: Visit the official Government PPSR website at https://www.ppsr.gov.au (Previously REVS check)
Check the Results: Perform a $2 PPSR search using your vehicle's VIN number - it's cheap security when buying a car.
Decide Based on Results: A vehicle with an outstanding debt or accident history might warrant negotiation with the seller or considering a different car purchase altogether.
5. What is the PPSR?
While PPSR is mostly associated with vehicles, but its purpose is broader. The Personal Property Securities Register tracks security interests in various goods, ensuring transparency in transactions. As a government-owned entity, it offers reliability and legitimacy to its users.
Last thoughts
When it comes to purchasing a used car in Australia, getting as much information as possible about the car is key. A PPSR Check offers a comprehensive overview, ensuring you can confidently buy a car without the looming threat of unknown financial debts or hidden accident damage.
There is a free PPSR alternative, by doing a Free Rego Check you can check the registration status of a vehicle and while it has some important information in the free rego check it is not as detailed as getting a PPSR report.
So, the next time you consider buying a used car, remember: a PPSR Check isn't just an option - it's a necessity.